How it's working?
The SJEPlus is a diamond jewellery software to Manage information regarding Manufacturing, Order, Sales Management, Stock Inventory and Account Management of Diamond Jewelry Business.
SJE Plus
The software having the power to mange the information regarding Manufacturing order, Sales, Management, Stock Inventory, Account Management.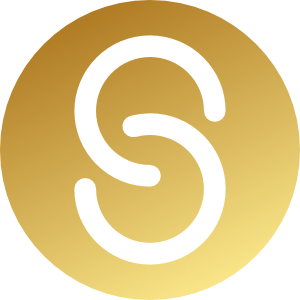 Live Connect
SJE Plus Upload Clients module help clients by giving them power to upload the dynamic contents through out there own Apps and Websites so that they can have all the stocks of content deliver to their Websites and Apps.
Live Jewelry Show Case
After Upload Clients that uploads the contents to the App and Website. Then client can have the live jewelry show cased on their App and Website
Some basic features
SJE Plus Come's with tons of features with best functionality while remaining completely customized
Client can monitor his Account online.
Owners can monitor sales, purchase & inventory Graphically.
Well designed dashboard to understand process on an ease.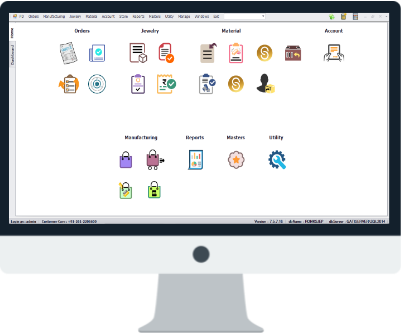 Responsive design to fit on your mobile , ipad and PC.
Multiple users access with limited rights.
Monthly, Weekly, Daily sales comparison graph on dashboard.
Versions
PREMIUM
To manage the production by multiple departments having more features like tolerance , loss, and recoveries.
SUPERIOR
A solution giving freedom from manufacturing inhouse or outsource manufacturers. It also included features of crafter and premium versions.
ULTIMATE
To fly high in the skies of offshore, you need ultimate wings of IMEX processing solution with the combination of crafter and premium version.
MART
On engaging with customers in-store related to an order, purchase, sale, inventories and accounts. It covers the basic need of labelling with barcode and notifications by SMS
TRADE
Trade Handling of article's production, inventory and inward/outward on a day to day basis with the dedicated manufacturer.
CRAFTER
One point control to manage individual crafters who can give production of finished and semi-finished articles with wastages on decided terms.
Our Clients
There are thousands of companies who will promise you the world and a company who really do what they say. Promises are FREE and EASY, FOLLOW UP and TO FULL FILL them determines a stellar company to work with. I have given Gatisoftech all my vital projects and they have come through with flying colors, a company I can trust and rely on

Gatisofttech is extremely responsive and gave useful suggestion for solutions based on what we were looking for.

Our satisfhttps://sjeplus.in/wp-admin/post-new.php?post_type=testimonialaction is the ultimate reward for your work. that is why we strive to be your honest customer.

It is a pleasure to work with Gatisofttech. Extraordinary services, Helping us with lots of time & dedication to get the best solution that we are looking for.

Smart Jewel ERP is a Unique Software which makes us feel entirety for our business needs... Moreover with a unrivaled customer support.

User-friendly software and the bonus with Gatisofttech is its support team who is very friendly and knowledgable about their product.

We have started to work with GATISOFTTECH. We are impressed by their service quality, fast and customer oriented works. I receive quick feedbacks to my requests. I think that they contribute ...

Gatisofttech is a very Professional Company. Their working style is very transparent and the staff is very supportive in all the activities."

"Ever since the association with Gatisofttech the company's technical processes have smoothed, the journey has been extremely sweet and fruitful."

We would like to sincerely thank you for all your time and support. We really appreciate the sincerity and spontaneous response to all our needs.

Gatisofttech is Outstanding Software Company. I would recommend SJE to everyone in the Jewellery Business. Our Business became more smoother after using SJE.

Gatisofttech is an Excellent company. They are extremely creative with a great visuals & technical Sensibility. In an era when a truly skilled technologist are rarely found 'under the same hood', Gatisofttech is the exception.

We recently started diamond jewellery with new brand identity and for that we require more detail data for brand. We found GATISOFTTECH more detailed and user friendly ERP with fantastic layout. The team are very well trained for give 24/7 support. Jewellery industry is required to maintain COMPLICATE account data for real insight of Bussiness, and I guess the core point is very well manage in Smart Jewel ERP.

Gatisofttech actually brought to life a unique vision for our growing company. Gatisofttech takes pride in their work. They never compromise on quality of Software. It was great learning experience to work with them.

Gatisofttech took my Project to the next level with clever functionalities & one point solution. Gatisofttech allowed me plenty of options without compromising the integrity of the overall product. I am very happy with SJE. Thanks Gatisofttech

We are extremely pleased with the software and more importantly the people helping us implement the software. All the modifications and add ons we have asked for have been addressed promptly and with a smile. I would definitely recommend everyone to use this platform. Gatisofttech once again proves that small companies are nimble and adapt faster than their competitors.

We have tried many famous softwares of our industry before but they failed to meet our demands. Then we were referred to Gatisofttech. They met all our requirements like being user friendly, process friendly with on-the-spot solutions and qualified team. We at Manoj Ornaments Pvt. Ltd. highly recommend Gatisofttech to any businesses who are looking forward to increase their in-house productivity.

Gatisoftech have best interests for us in their mind. Every time, they have resolved our problems instantly. They have good transparency in their work. Always delivering more than their commitments. They are more than willing to fulfil our special requests in a very adequate time period.

Their software has flexibility in the processes & the controls, which suits the jewellery manufacturing & many other support functions.

Your company is the definition of what a software company should be. We always brag about your software & services to everyone. You and your team has always been above other software suppliers in terms of the quality of the product, support & in-depth knowledge of your support staff.

Our experience with Gatisofttech has been always satisfactory. They have assured us their support at any time & day. We sincerely thank Gatisofttech and their team for making our life smooth.

They provide great quality that I have found in the business. Till date, I have been very happy with their work and I highly recommend them. Thanks for the good job......

Gatisofttech gives MIS with a click of a button & helps me to take important business decision. It has really made my life very easy. I would definitely recommend this software.

"Gati is one of the best software giving complete solution for Jewellery Manufacturing Cos. Gatisofttech team is well versed with the process of Jewellery as domain. Its Management and Team has complemented us to deliver solution as per our requirements in time bound program. Further, Gatisofttech help us to integrate RFID solution with their software, which helped us to synergize inventory and order management process. They are also trying their best to give customized solution to our typical requirements."

Since I starting working with Gatisofttech..... I am really satisfied with the staff, quality and reliability of the product. I appreciate the support by Mr Ritesh Shah bcoz whenever I like any product I simply msg him and immediately I get the support of the product..... I am really a happy costumer....

It is always a pleasant experience work with Gatisofttech. The products are very nice and helpful. They customer care is also very quick and responsive. They have a very nice Product of SJE, the products are actually what we are looking for.

We are very happy and satisfied with your product it is easy to use and we get a good response in need from you. Please keep up this good work.

Gatisofttech is the BEST solution for jewelry industry. Nothing much to say but your software & services speak for itself.

I've been using Gatisofttech software since 2015, although the implementation from manual data entry to computerize was Eazy, the Gatisofttech team was patient enough to go through the whole process with us. With all the customization done to fit our business purpose, it helps us to reduce our workers due to increased in production efficiency

Not been with Gatisofttech for very long, I have confidence their hard work and ERP solution for jewellery. We are able to manage offices in 4 different locations in the world only because of Gati. It cannot get better than them to manage clients difficulties faced due to lack of technology in our industry. They have a perfect approach to anything and everything needed to grow our business in a strategic way. Goodluck !!!!

Gatisofttech is Professional, Courteous, Competitively priced, prompt & talented. Thanks for the excellent work.

Working together with Gatisofttech as a team was a great experience as it fulfill all the commitment given by us from start to finish they were very responsive and constant professional

Complete Technical Operations of Manufacturing, Inventory and Finished Goods Management of our company runs under this Software. The software is Unique and user friendly, providing accurate & valuable data to its users across all departments.